Email
overcommag@gmail.com

Instagram
instagram.com/overcommag

Facebook
facebook.com/overcommag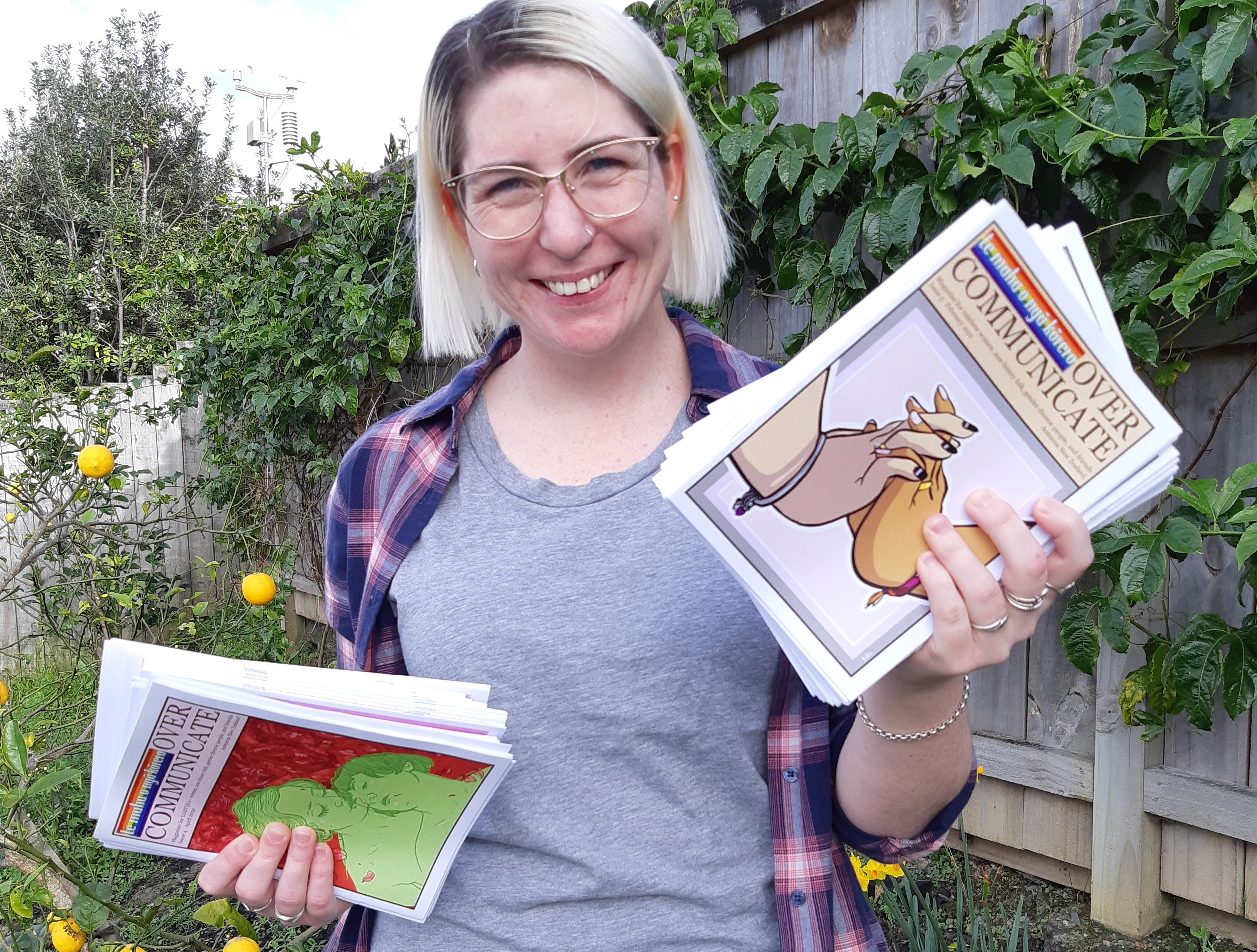 ABOUT
Overcommunicate, but you can call me Overcom for short ;)
Overcom is a creative/literary magazine featuring work by queer writers and artists. It's edited by Grace Shelley (she/her), a queer teacher from Tāmaki Makaurau, and is published twice a year, in February and August.
HOW CAN YOU HELP?
I'm always looking for ideas to distribute Overcom. If you have any suggestions of shops, cafes, etc which might be able to sell the zine, or other ideas for marketing or distribution, please get in touch.
If you want to support Overcom and the place it has in Aotearoa's queer literary landscape, please consider making a donation.