Email
[email protected]

Instagram
instagram.com/overcommag

Facebook
facebook.com/overcommag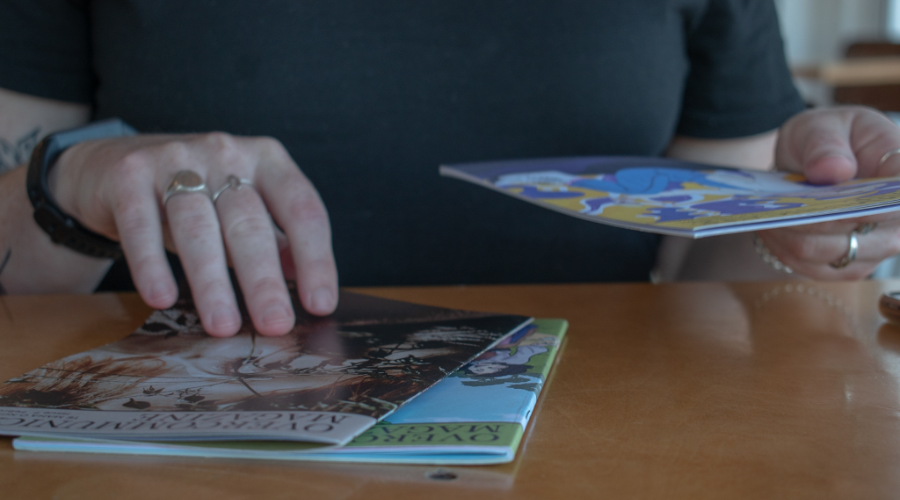 Photo: Oli Skyes

ABOUT
Overcom is a literary journal based in Tāmaki Makaurau, Aotearoa (Auckland, New Zealand). We publish work by queer writers and artists from Aotearoa and around the world. Each issue of Overcom features a range of poetry, fiction, essays, and artwork. Two issues are published each year, in February and August.

The first issue of Overcom was published in May 2019. The first three issues are now out of print, and have been replaced by a new collected edition, bringing together the work from those issues. In addition to the eight regular issues published so far, Overcom has also published two special poetry issues, and two standalone zines under new venture Overcom Press.

And, of course, we also have the digital edition Overcom: Celebrate. With support from the Mātātuhi Foundation, Overcom: Celebrate is all about honouring significant days in the queer calendar - both days celebrating particular queer/rainbow identities, and anniversaries of milestones in Aotearoa's queer history. On each of fourteen significant days, we'll be publishing poems by queer Aotearoa writers. From October 2022 to September 2023, keep an eye out for work by Cadence Chung, Chris Tse, Stacey Teague, Ash Davida Jane, Tate Fountain, Jack Remiel Cottrell, and more.

Overcom is edited by Grace Shelley (she/her).